Varsity football defeated the Escanaba Eskymos 37-30 at home Friday night. Ethan Kucharek completed 12/17 passes for 137 yards and a touchdown. He also rushed for a touchdown. Jake Huspen had 34 carries for 254 yards and three touchdowns. Corbin Allen had 10 carries for 61 yards and received eight catches for 100 yards and a touchdown. Defensively, he had two tackles, five assists and four pass breakups. Braiden Tuck made four tackles and had three assists and Logan Malonen had a sack and a fumble recovery. The Vikings will play at Kingsley this Friday.
The varsity soccer team went 2-1 Saturday at the Sunrise Side Challenge Cup in Alpena. In the first game, the team lost to the eventual champions 3-1. In that game, Grayling missed a PK and scored on our own goal. In the second game, the team beat Tawas 3-1. In the final game, the team beat Cheboygan 8-0. Mitchel Harrington had another big day, scoring 8 goals and 2 assists. He now has 37 goals on the season. Brody Cobb had 2 goals and 1 assist while Caleb Baker and Drake Dunham had 1 goal and 1 assist each. Alex Moore had 3 assists on the day. The team is now 13-3 on the season. Their next game is tonight at home against Elk Rapids. JV plays at 5:00 and varsity plays at 7:00.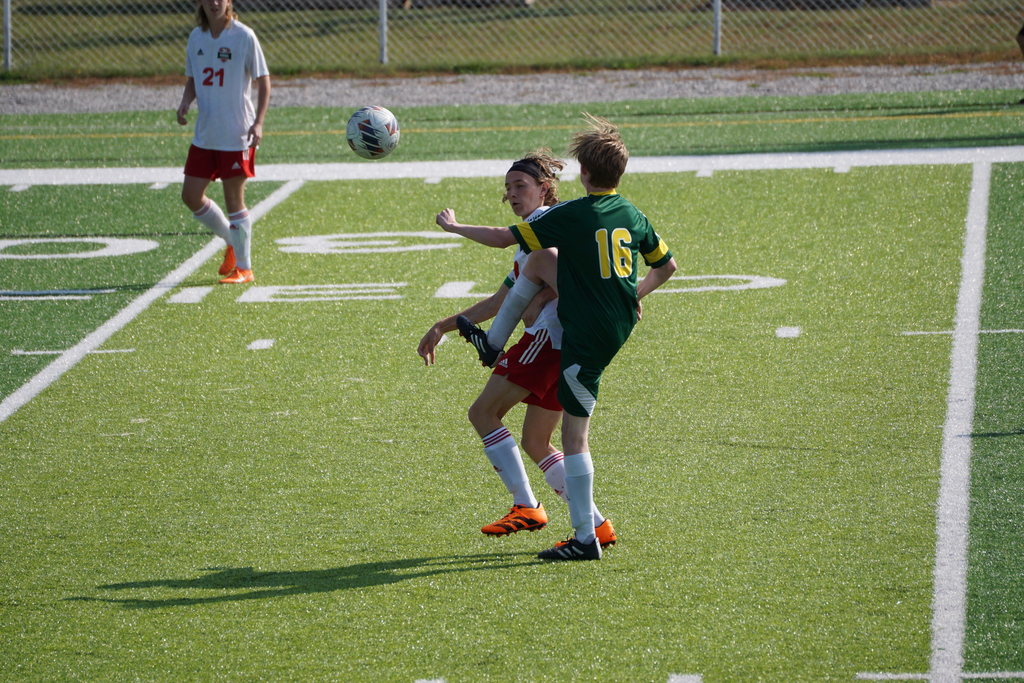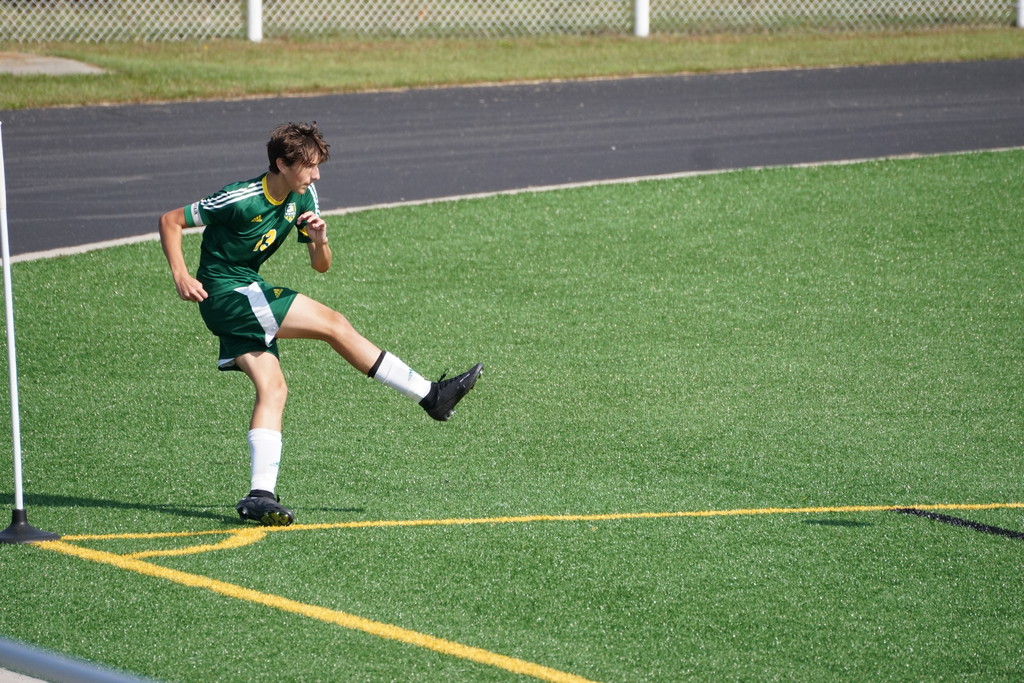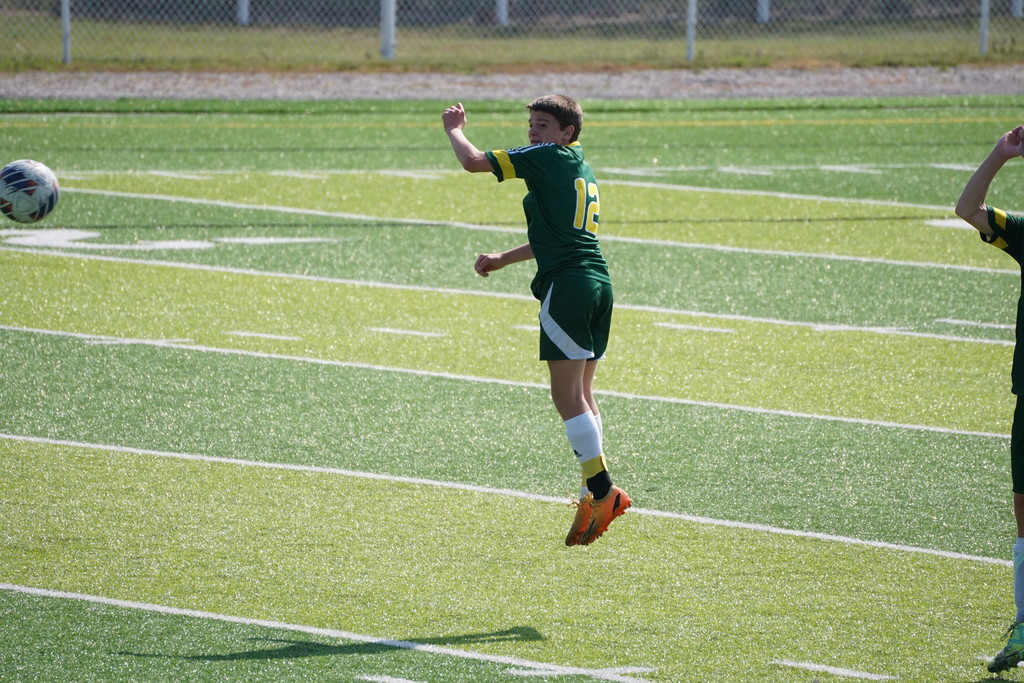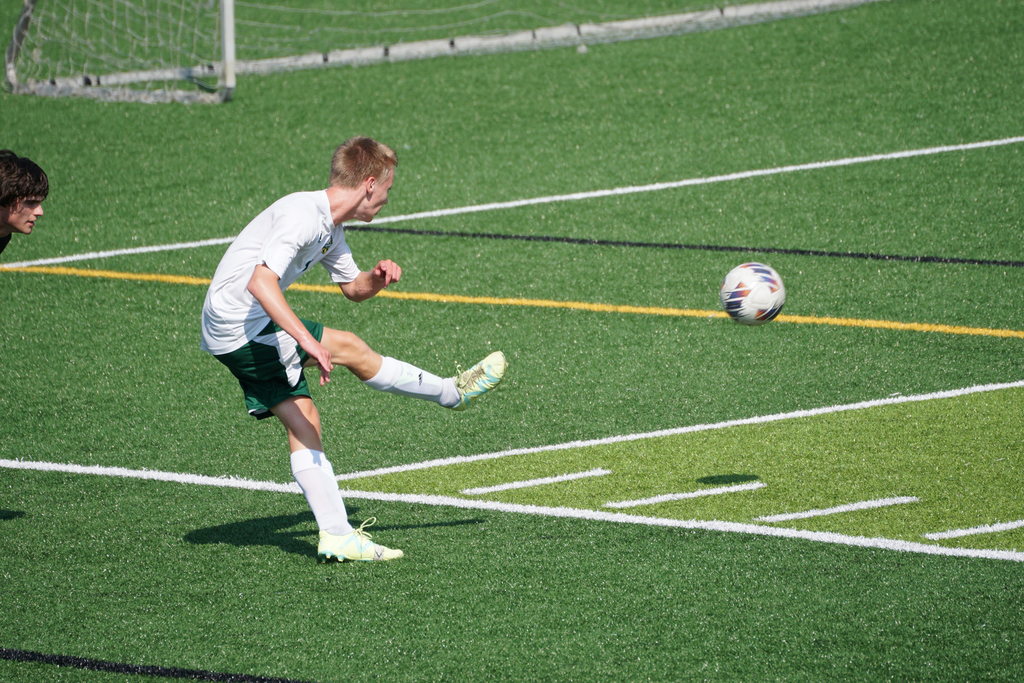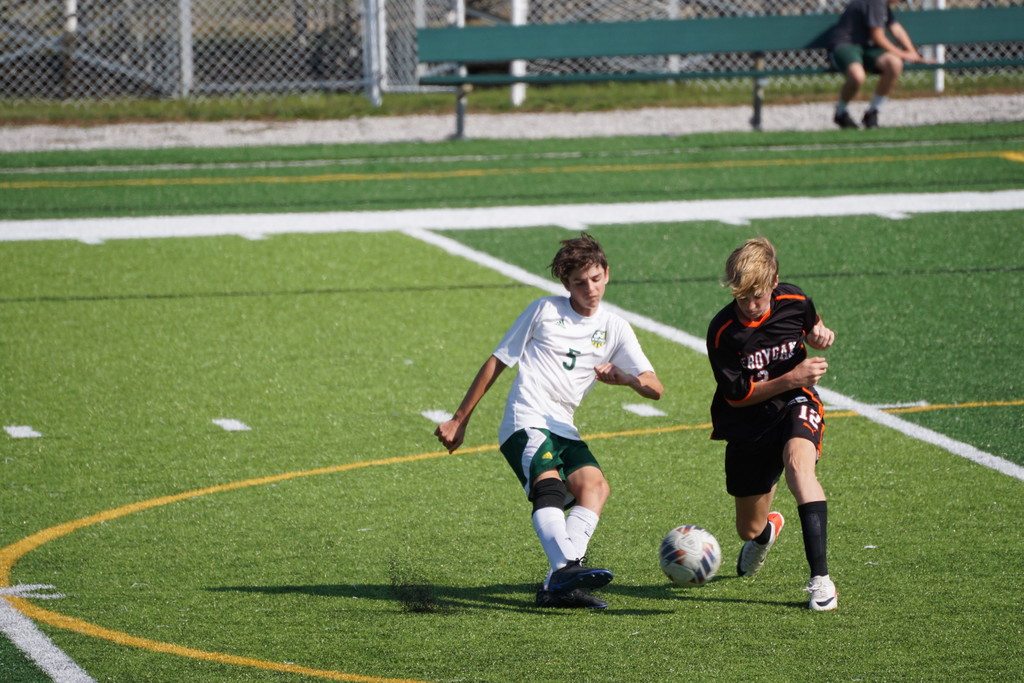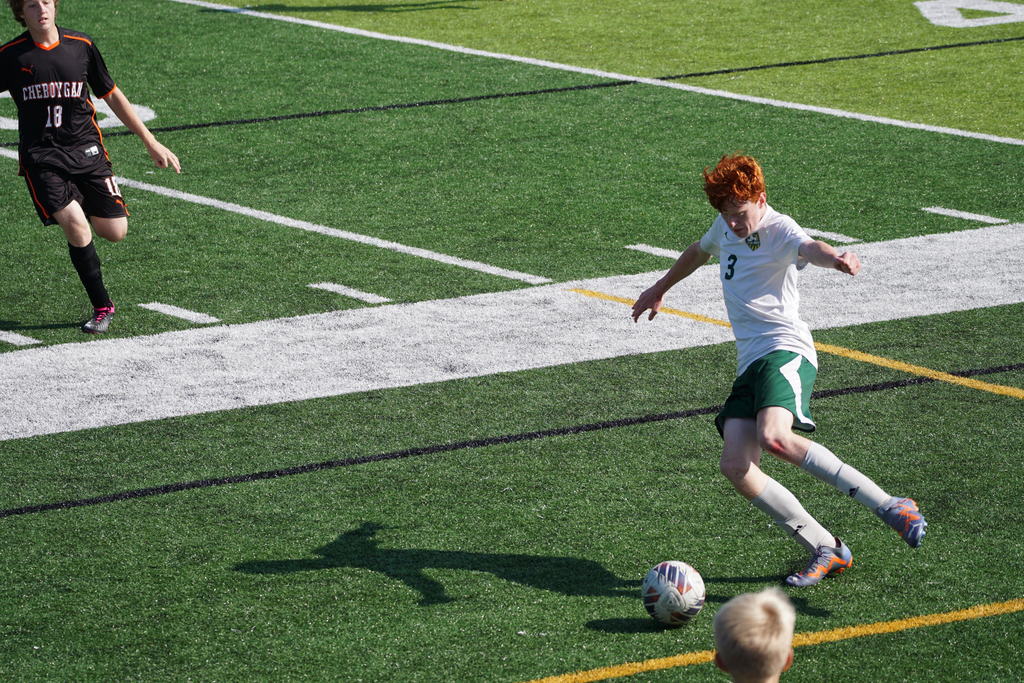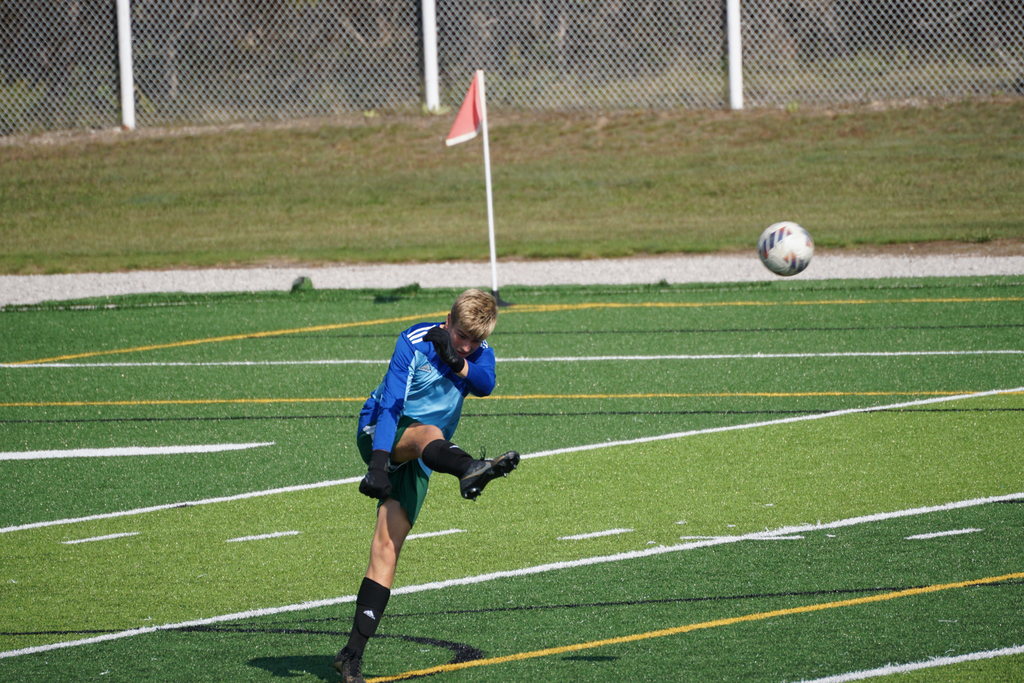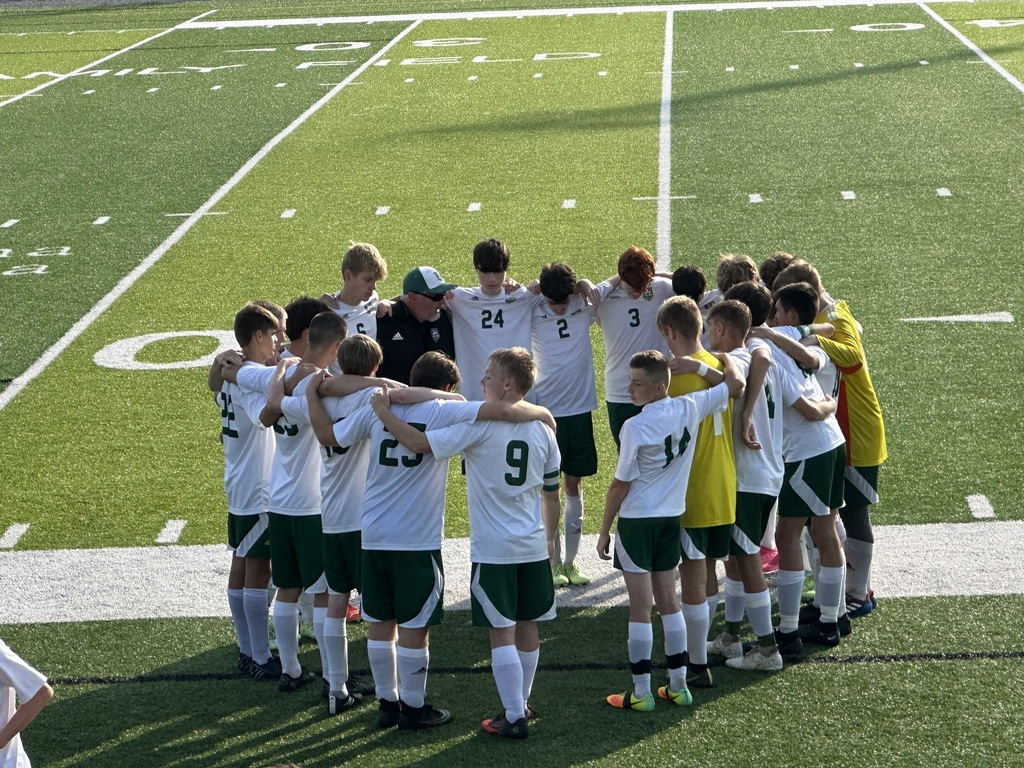 Congratulations to this week's Viking Victors at Grayling Elementary School! Way to go Clayton Hotchkiss, Levi Williams (not pictured), Riot Bancroft, Finley Liberty, Preston LaBeau, and Benny Hayden.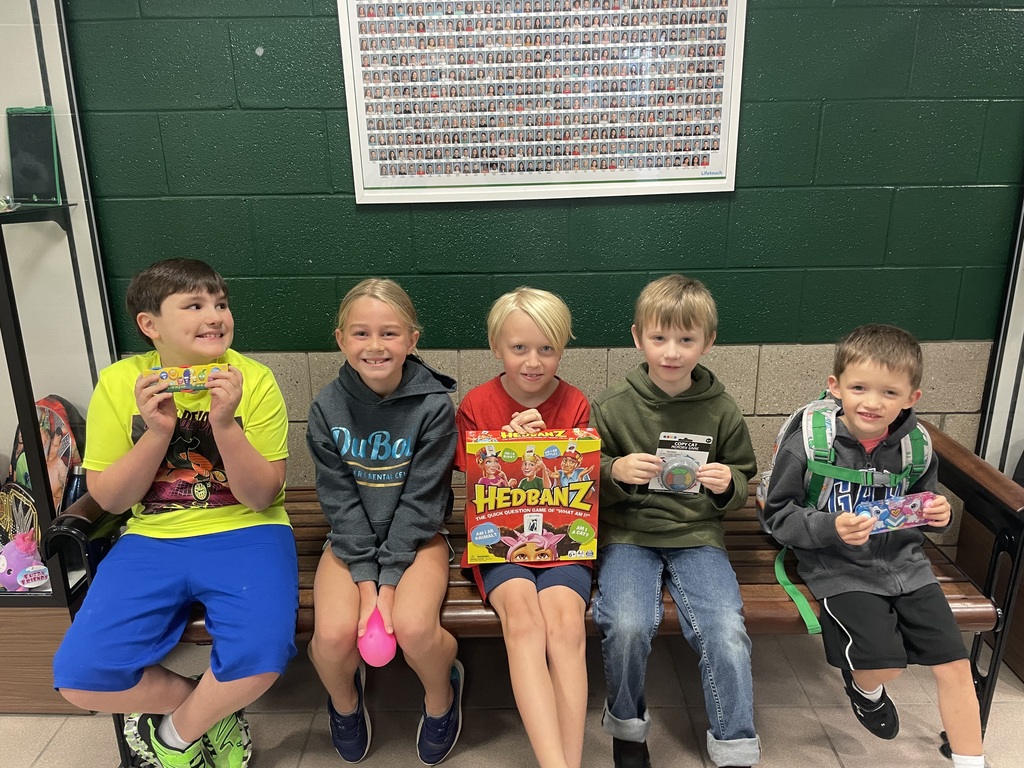 The varsity soccer team improved its record to 11-2 with a convincing 3-0 win at home against Charlevoix Thursday night. Drake Dunham scored 2 goals while Mitchel Harrington had 1 goal and 1 assist. Alex Moore, Cameron Baker and Rodrigo Lazaro de Miguel all had 1 assist each. Next up for the team is the Alpena Tournament on Saturday. Photo credit: Stacy Moore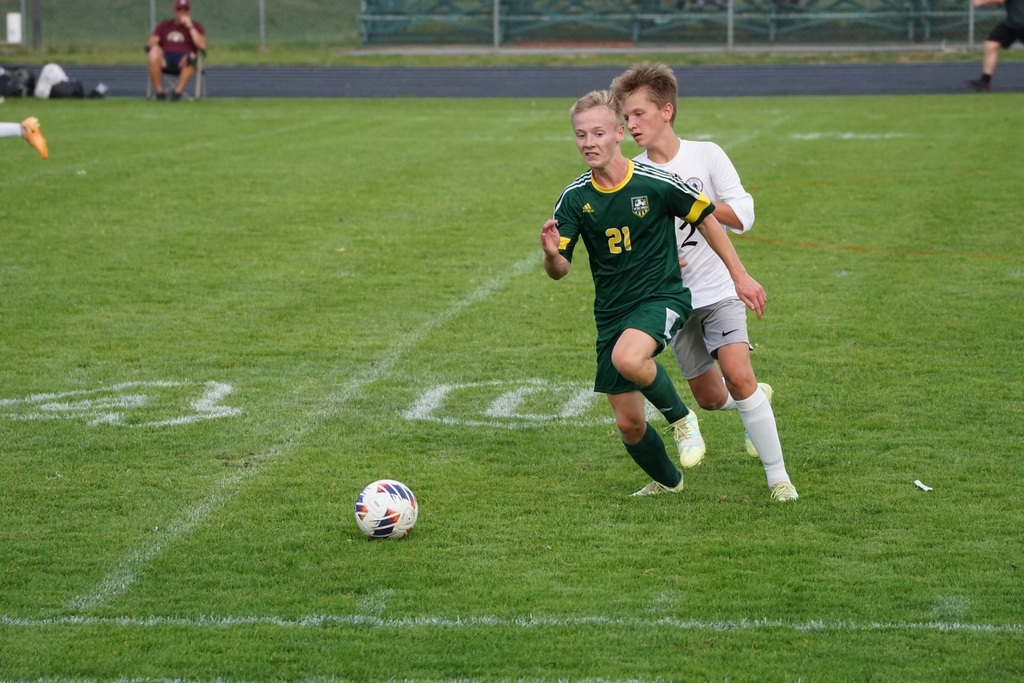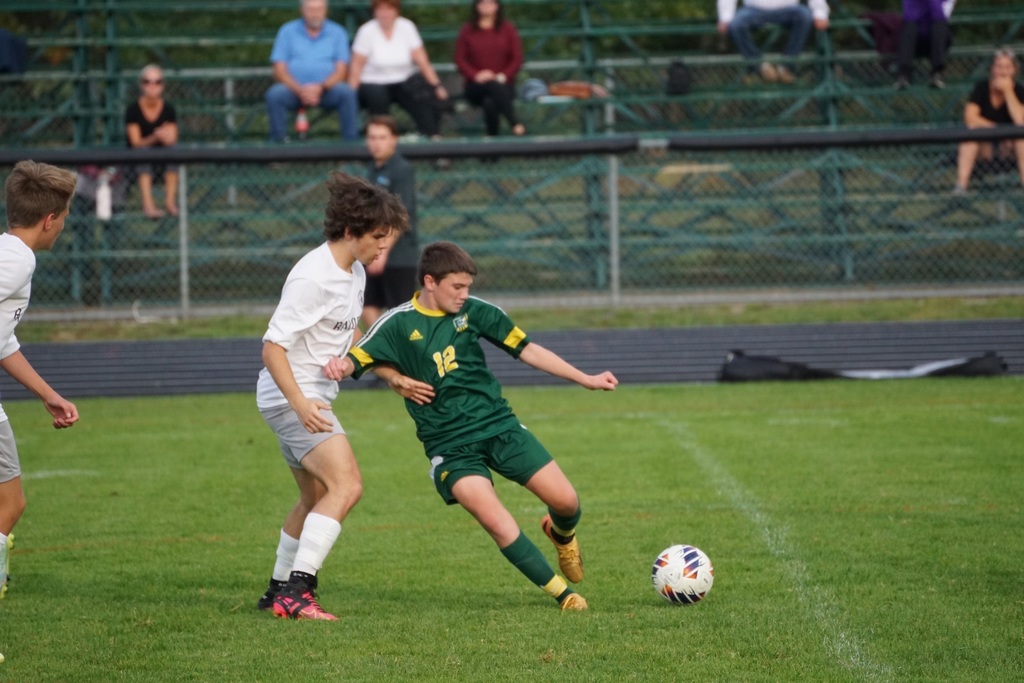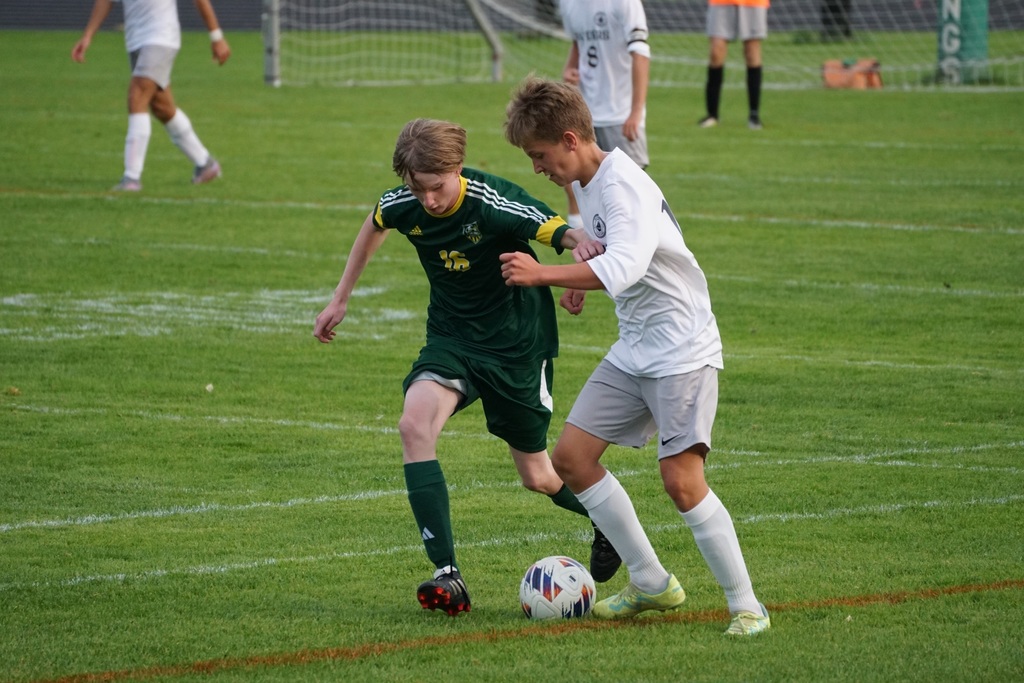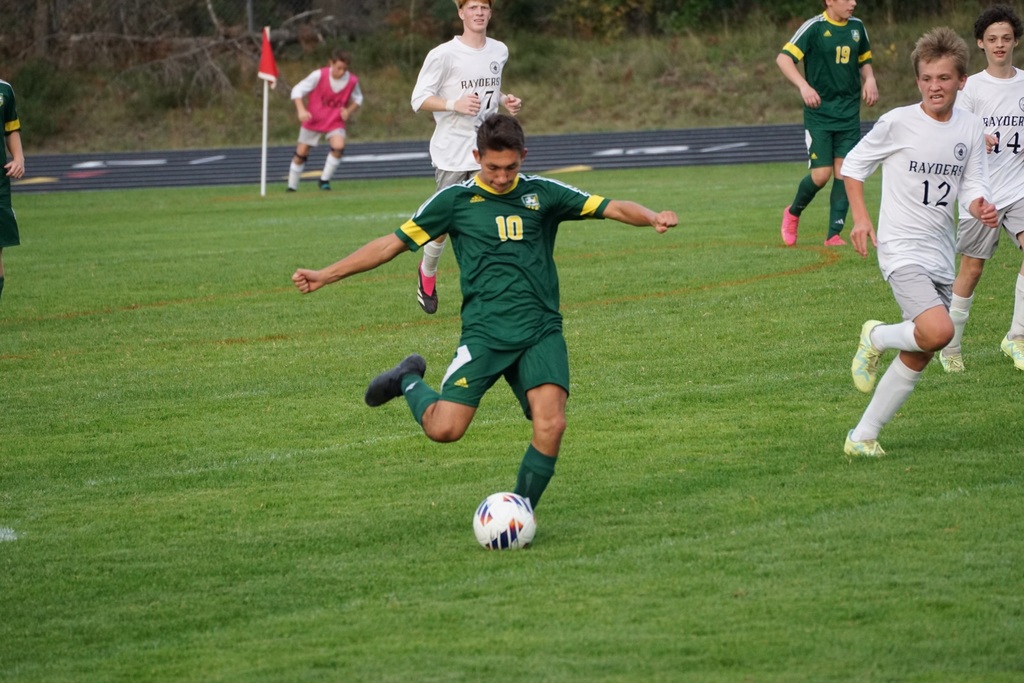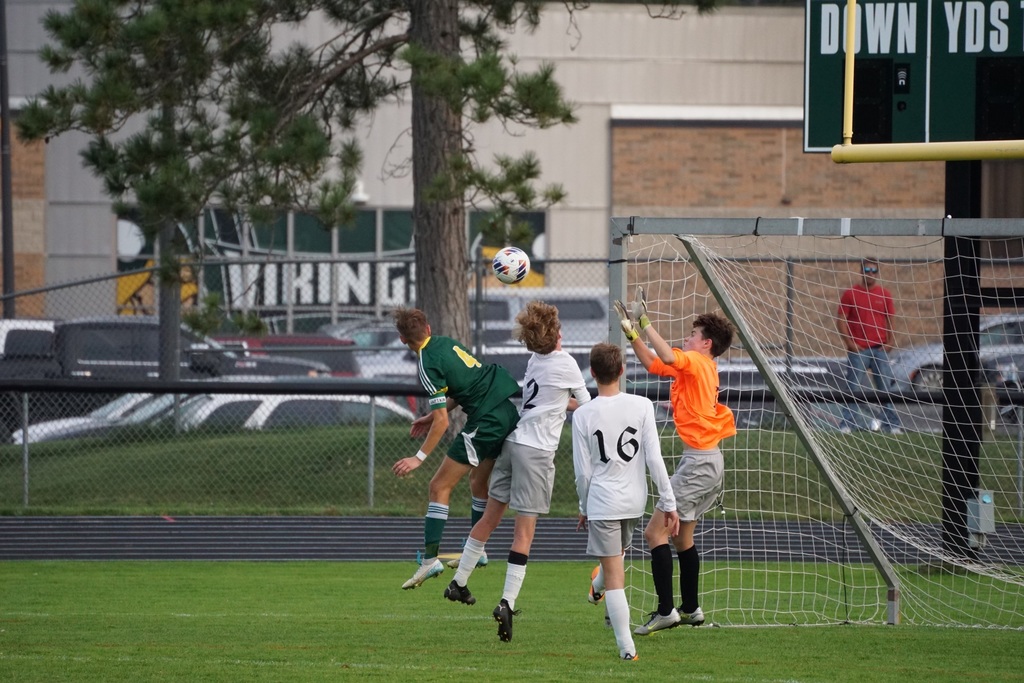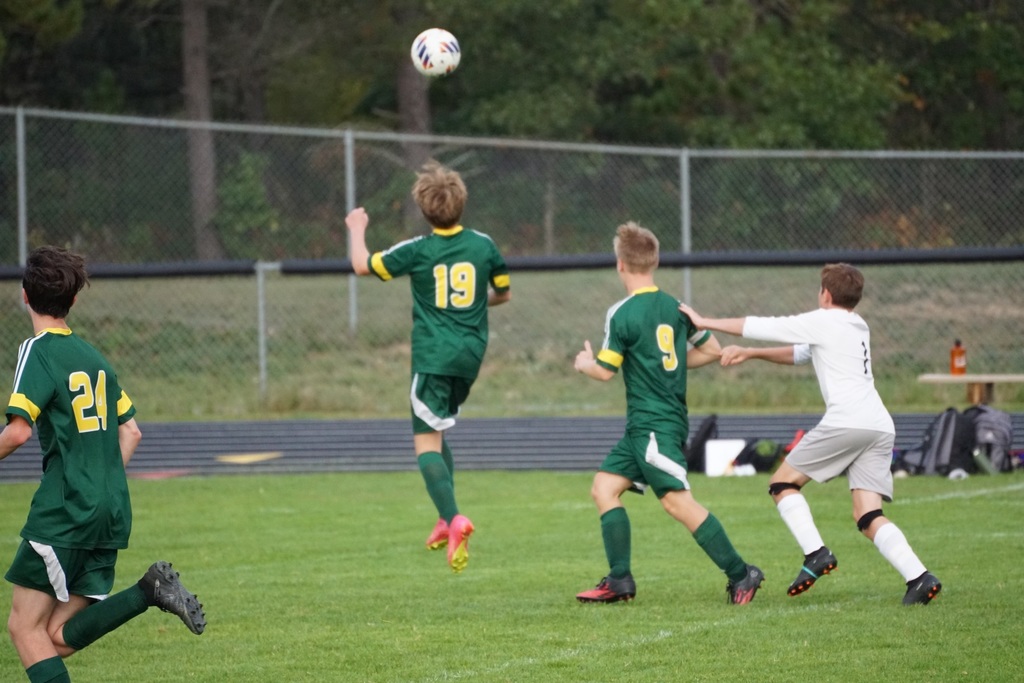 Varsity soccer will play at Clare on Wednesday, September 27. Tickets will only be sold via this GoFan link. Tickets will not be sold at the gate.
https://gofan.co/app/school/MI10317

We welcome community members and all students to visit our Little Free Library outside the main entrance to Grayling Elementary School. Take a book, leave a book. There are many titles available, and the library is restocked frequently. Keep reading!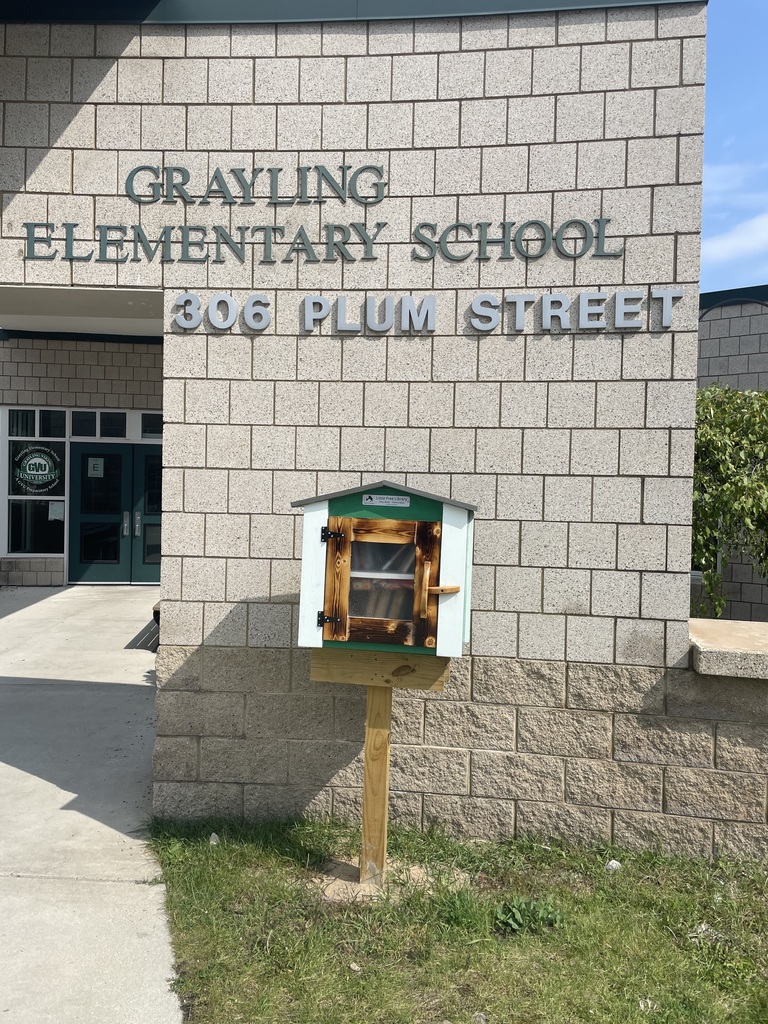 Varsity soccer beat Oscoda 4-1 Tuesday night. Mitchel Harrington scored 2 goals and had 1 assist. Drake Dunham and Ben Gardiner each had one goal. Alex Moore and Jackson Marshall each had an assist. Zeke Wright made 4 saves. The team moves to 10-2 and plays at home on Thursday against Charlevoix.
Girls golf competed Monday in the Harbor Springs Invitational at Boyne Highlands' The Moor course. Jessica Campbell finished in 1st place, posting an 81 (+9), finishing 5 strokes better than the 2nd place finisher! There were only three birdies (one under par) out of 47 golfers, and Jessica had two of them! Congratulations, Jessica! The team finished 7th out of nine teams. Photo Credit: Travis Hulbert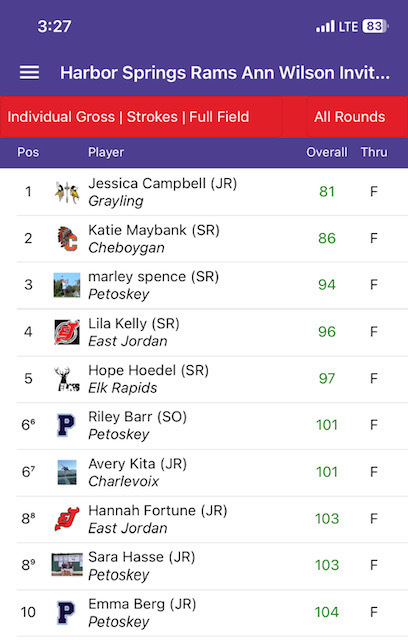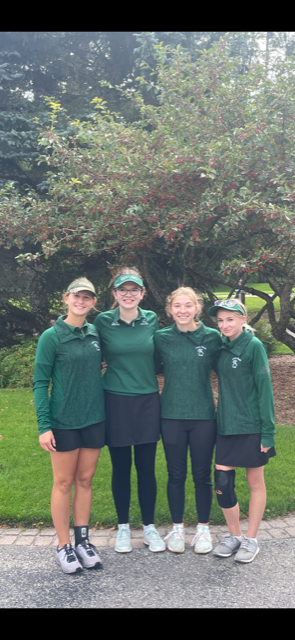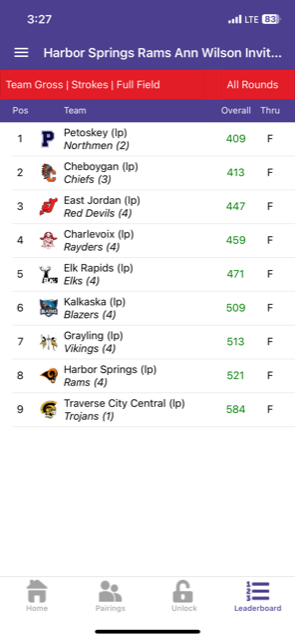 ATHLETES OF THE WEEK Cameron Baker (Soccer) and Tierney Hartman (Cross Country) Cam is playing a different position this year and has stepped up his game. He is part of an impressive back line that has only given up one goal or less in 7 of 10 games this year. Cam also scored two goals in the JV game earlier this month. Last week, Tierney placed 3rd at the Beal City Invitational, leading the Lady Vikes to an invitational championship! Photo credit: Stacy Moore and Justin Andre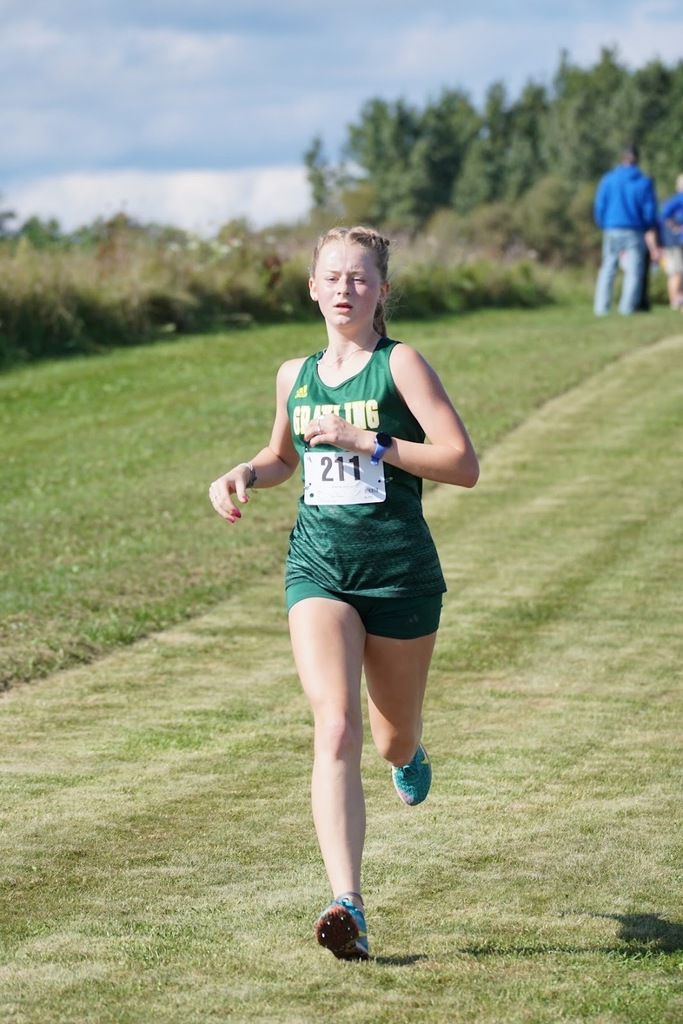 Varsity soccer lost a heartbreaker Monday at home against Kalkaska. Caleb Baker tied the game with under 10 minutes left only to have Kalkaska score with :19 left in the game to win 3-2. Caleb scored both goals for the team while Mitchel Harrington had 2 assists. The team, now 9-2, next plays at Oscoda on Tuesday. Photo credit: Stacy Moore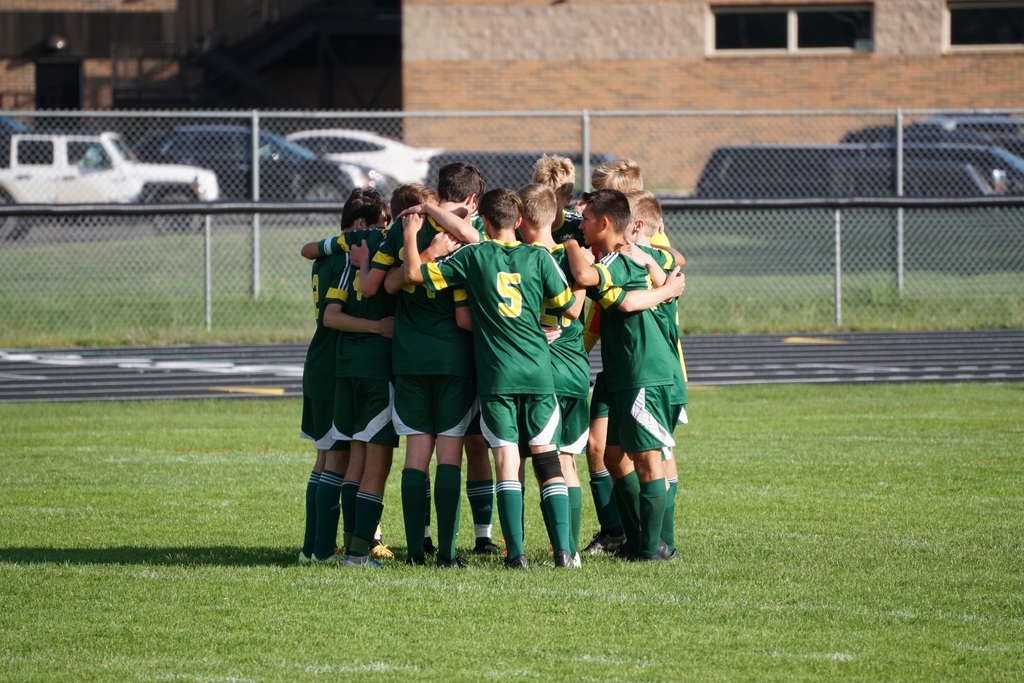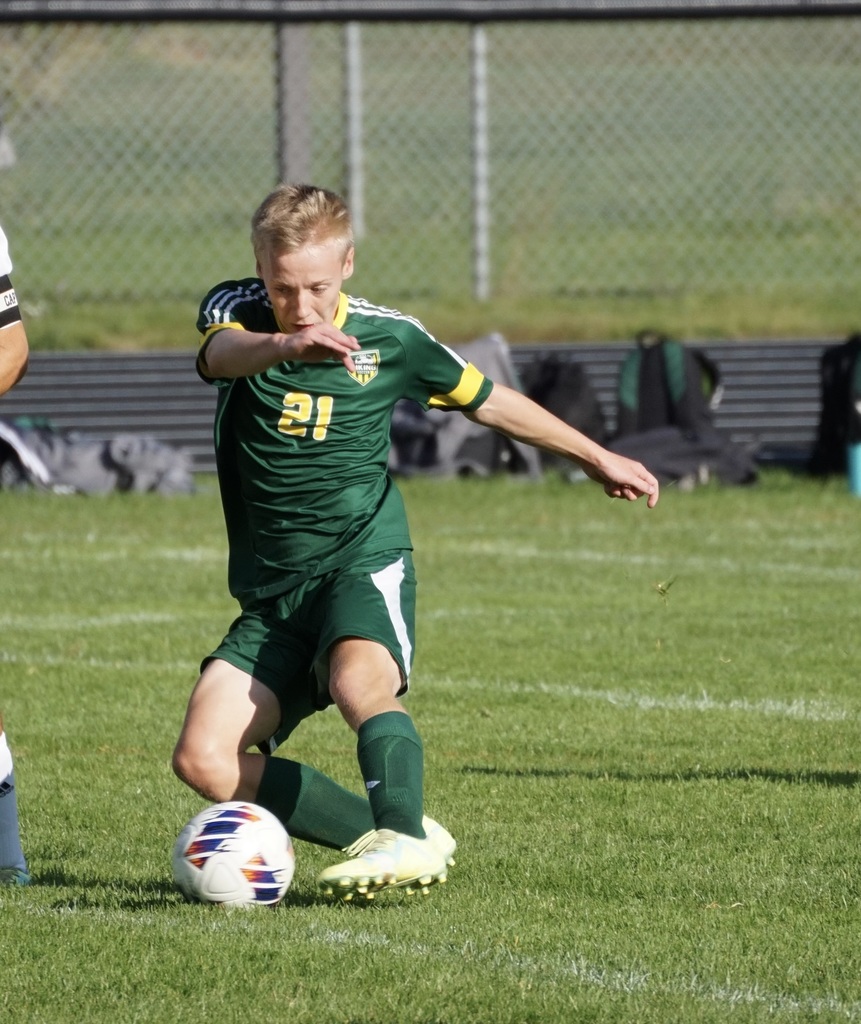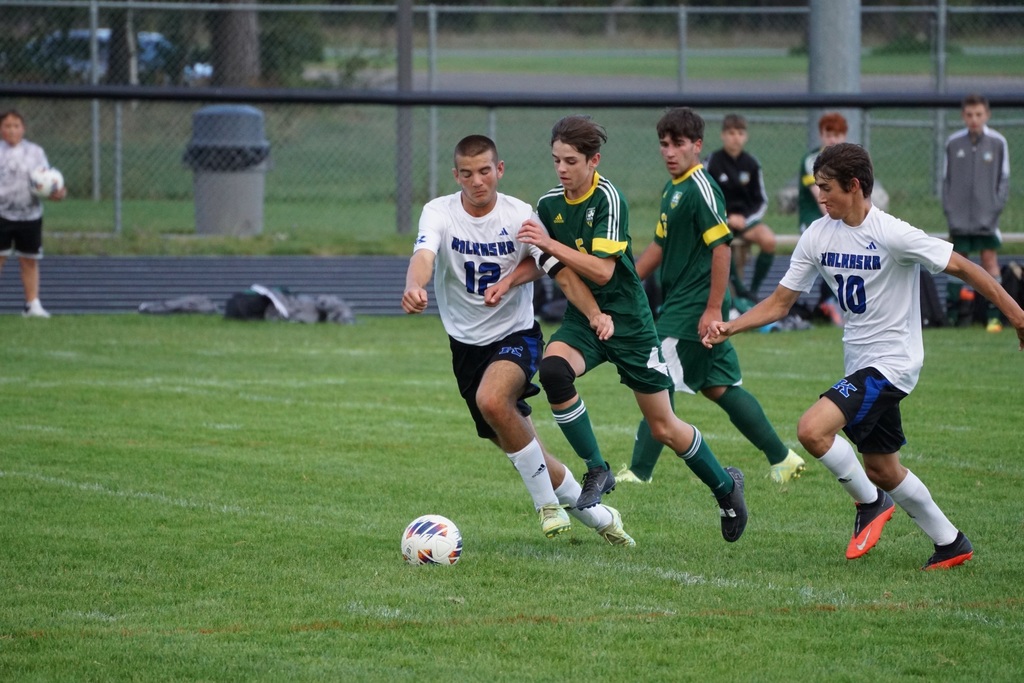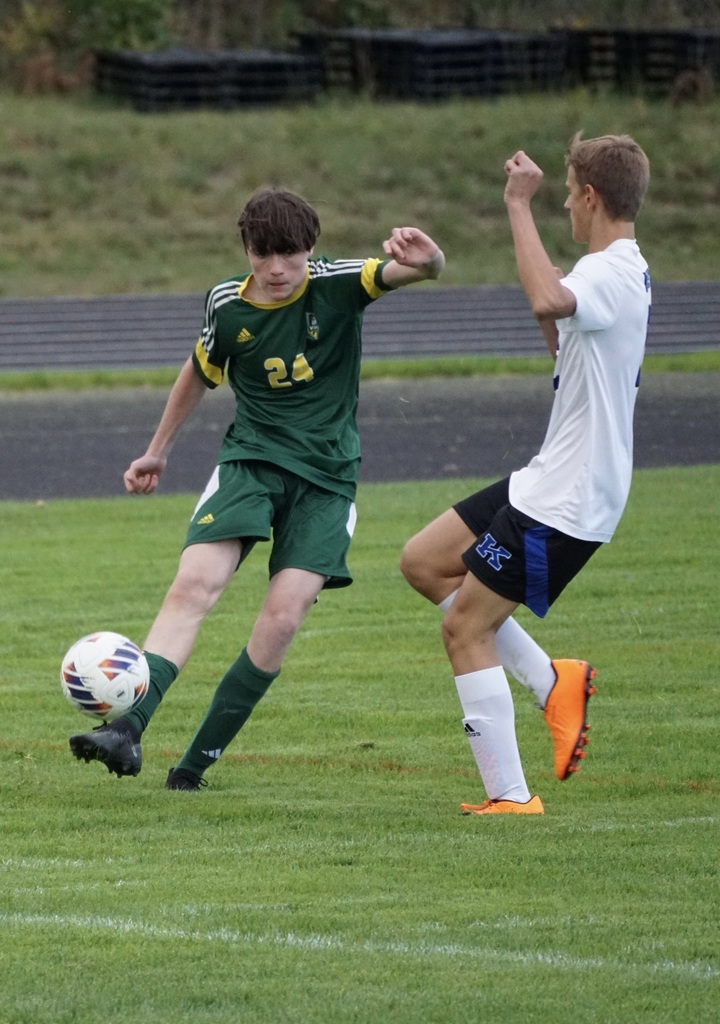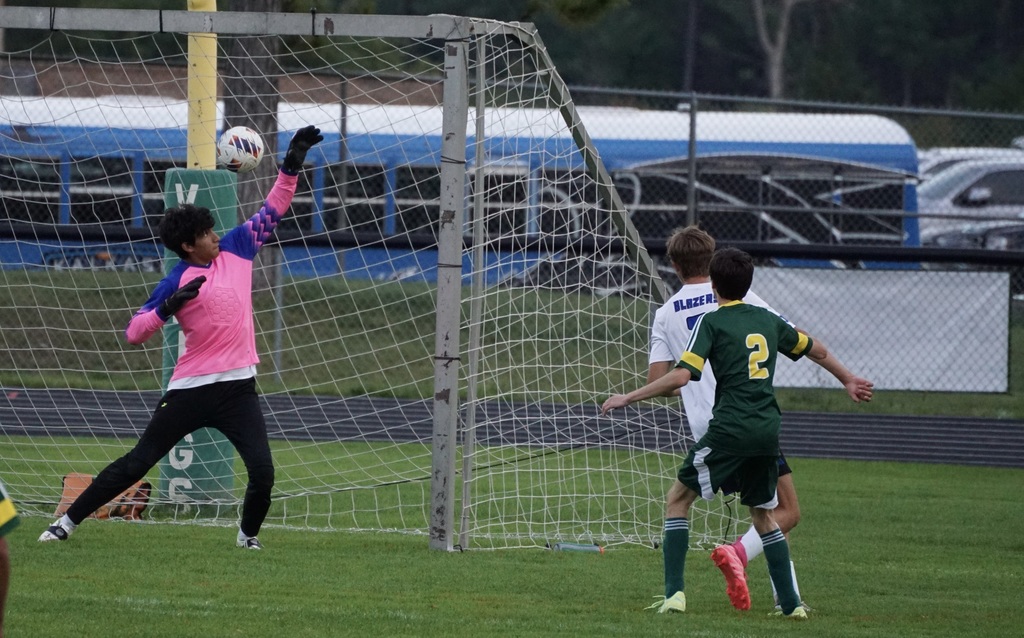 Grayling Elementary School students celebrated Constitution Day today!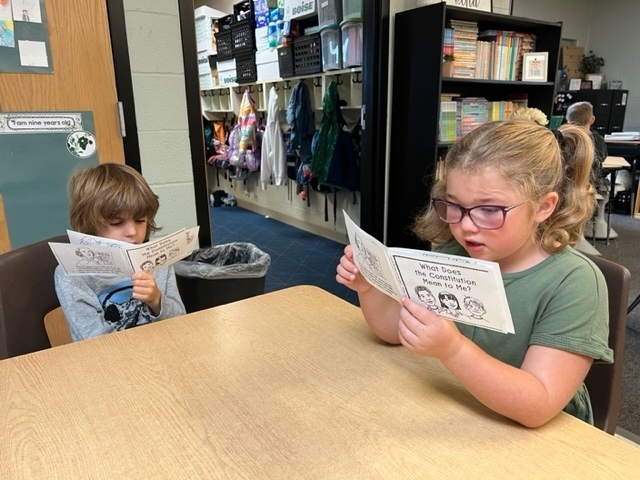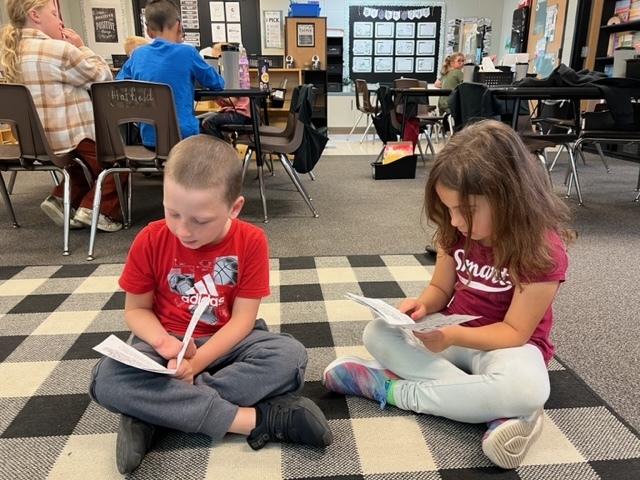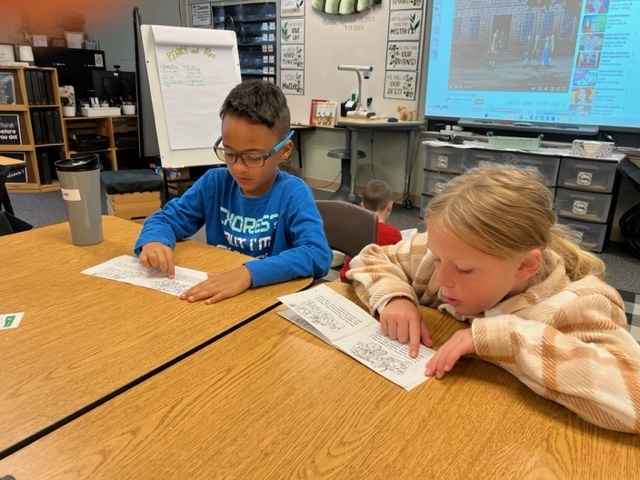 Varsity football took a tough 22-28 loss to TCSF in a very competitive game Friday night. Ethan Kucharek passed for 281 yards (17/31) and one touchdown. Jake Huspen had 15 rushes for 30 yards and two touchdowns. Fletcher Quinlan made six catches for 156 yards and a touchdown and Daniel Hunter had six catches for 69 yards. Defensively, Braiden Tuck had six tackles and five assists, one sack, forced a fumble and recovered a fumble. Corbin Allen had seven tackles and five assists, plus an interception. Brodie Gross had six tackles and one assist with one tackle for loss. Kaleb Hall had five tackles, one assist and a fumble recovery.

Grayling Elementary School's first-grade team is ready for the new school year!

GMS open house and orientation is tonight. 5th grade Orientation is at 6:00-7:00pm and Open House for grades 6-8 starts at 6:30-7:30pm. Please contact the main office with any questions.

We are excited to welcome our Traditional Year families and students back to school. The open house is Thursday, 8/24, 4-5 PM. The first day of school is Tuesday, 8/29. Our doors open at 7:55 AM.