The Grayling Viking Food Pantry is a resource available for any Grayling Middle School student. An order form is emailed to all students weekly, and any student wishing to get a bag that week can complete and submit the order form.

The Pantry, a project of the Grayling Middle School staff, is funded solely through fundraising efforts and donations from within the community.

GMS is collecting Family Fare receipts, so please drop off yours at the GMS Office. Pantry donations can be brought to the GMS Office or left in the containers located at the GMS entrance.
For information, contact Ann Malm at 989-344-3554 or amalm@casdk12.net.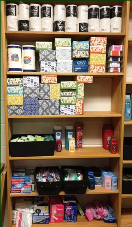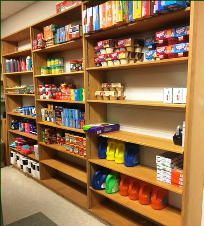 Non-Perishable Food Suggestions
Canned fruits & vegetables
Soup
Pasta and sauce
Peanut butter and jelly
Cereal
Crackers, nut and dried fruit
Canned chicken and tuna
Granola and fruit bars
Dinner kits
Gravy/seasoning mixes
Sugar, flour, salt, pepper
Water
Ketchup, mustard and salad dressing
Home & Hygiene Suggestions
Laundry detergent, bleach, dryer sheets
Dish soap
Cleaning products
Toilet paper, napkins, Kleenex
Shampoo and conditioner
Toothpaste, floss, toothbrushes
Mouthwash
Deodorant
Soap, shower gel and facial scrub
Lotion
Tampons and sanitary napkins
Combs and brushes
Cotton balls and Qtips
Nail clippers and file boards