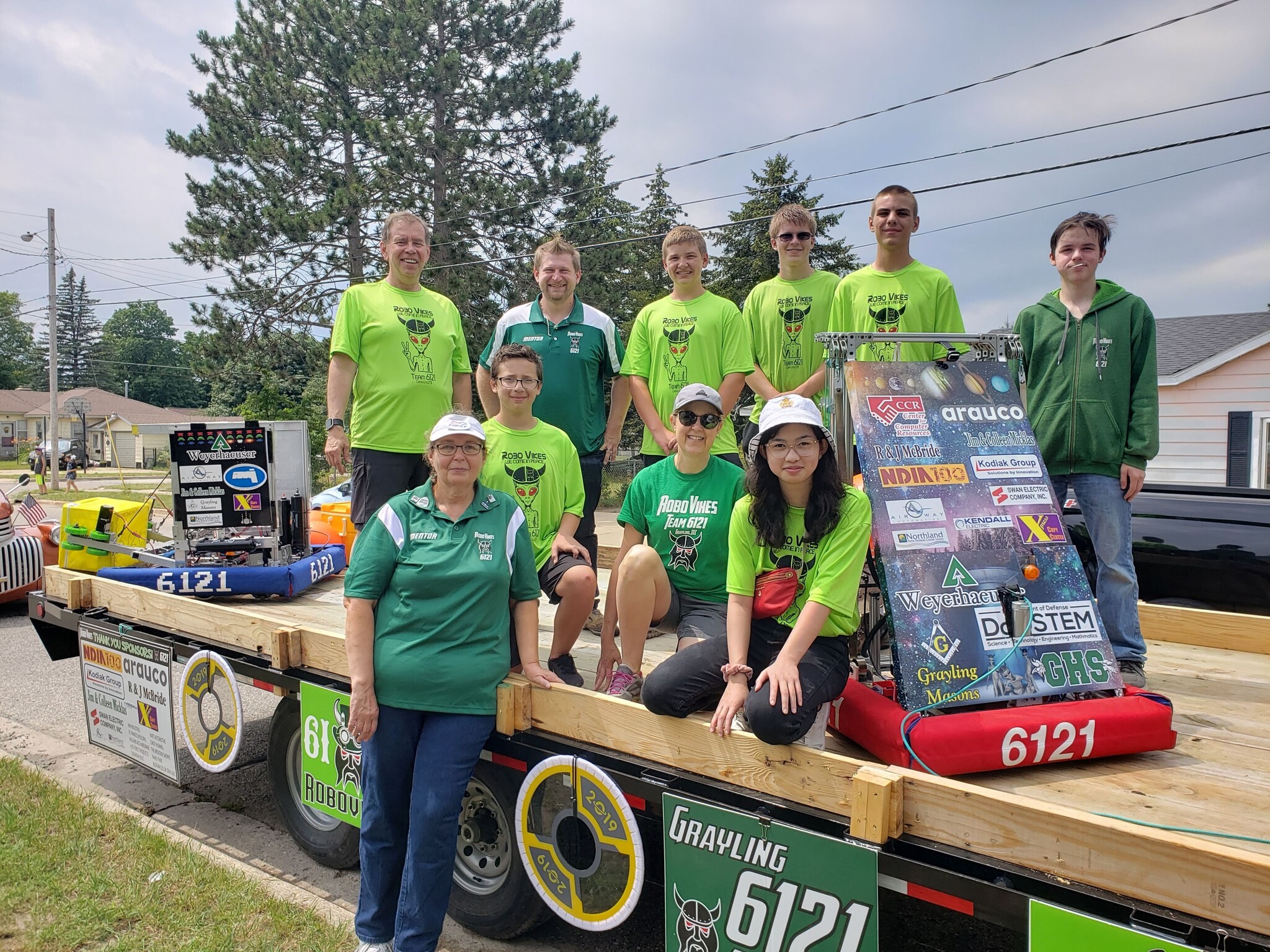 Our goal as a team is the advancement of robotics programs through our entire Michigan community while continuing to promote STEM educational experiences for students throughout all of Crawford County and beyond.
Develop our students professionally and technically by inspiring them to pursue a STEM (Science, Technology, Engineering, Mathematics) related career.

Prepare students for success in technical and/or non-technical career fields whether college or another career path.

Students work closely with mentors in an environment that is firsthand learning and hands-on experiences.

Our mentorship-based program aims to build STEM skills that encourage innovation and foster well-rounded life-long capabilities including self-confidence, communication, problem-solving, teamwork and leadership that will aid our students in their future endeavors.

In the end, our robot is built and maintained entirely by students with mentors' support and guidance in the background.