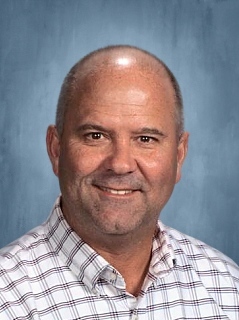 Career Readiness is a work-based program aimed at juniors and seniors who plan to enter the work force following their high school graduation.

Coordinator Jeff Branch (above) has established partnerships with area companies, businesses and municipalities willing to give students opportunities to explore professions and careers that interest them. He also organizes and coordinates groups to attend career fairs and other events to expose students to different careers in northern Michigan.
Jessie Trumble and Alayne Hansen at Michigan Works assist with job fairs, job placements and job training for the students.
Individuals, companies, businesses and municipalities interested in forging a training agreement with the school district can contact Mr. Branch at 989-344-3500, ext. 3427.
Read more about the Career Readiness program in the Crawford County Avalanche.